Make Custom Fields that Ask the Important Questions when Creating Jobs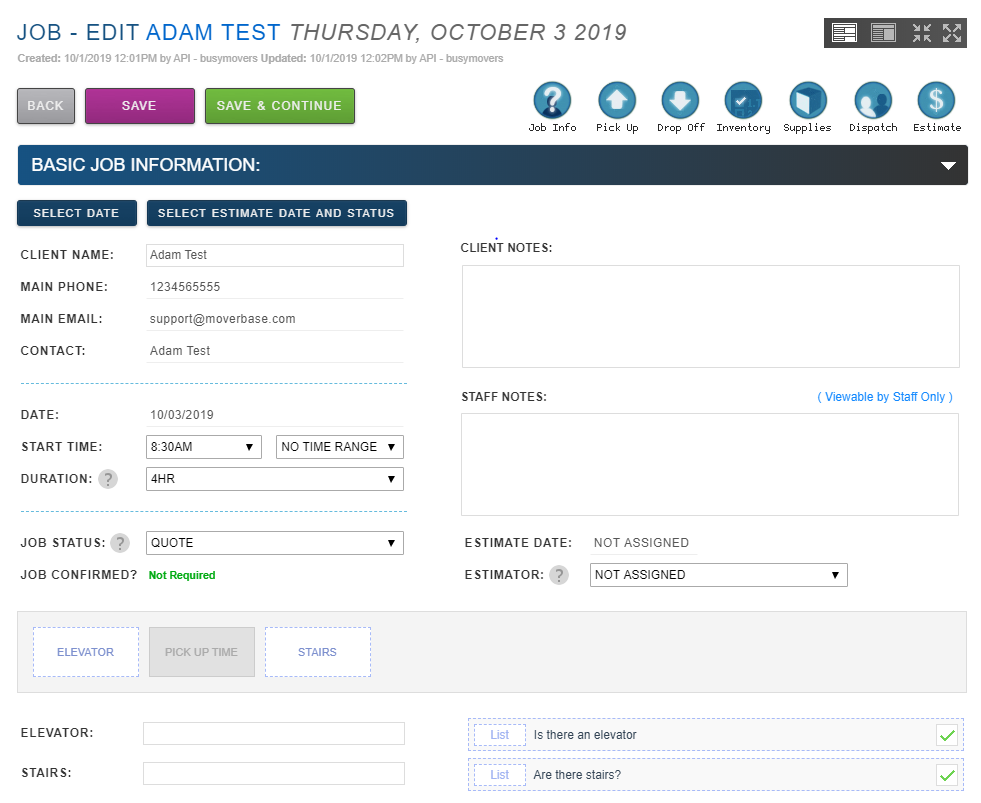 Adding custom fields gives you the option to customize Moverbase and add features or questions that you like.  If you want to ask specific questions about a move that aren't on Moverbase's website, Moverbase makes it easy with Custom fields. Conveniently placed on the job page to get all the moving information at your fingertips. Ask specific questions regarding: Stair count, elevator access, packing times, etc.
Unlimited Detail Fields: Ask as many job-specific questions as you want, there is no limit to the amount of details you can have.
Varied View Options: Ask yes/no, open-ended, date and time questions easily.
Conveniently located: Fill in job details easily while on the phone with a customer, everything is in one place.
You can learn more about custom fields by watching this Short Video