Automatic Lead Response Emails
Reaching out to new customers takes time. Moverbase saves you time by allowing you to generate automated lead response emails. Imagine what you would do with the time that you save not sending emails. You can take a walk in the park, take your honey out for a coffee, do a quick workout, eat a snack. Automated emails will allow you to do this and more!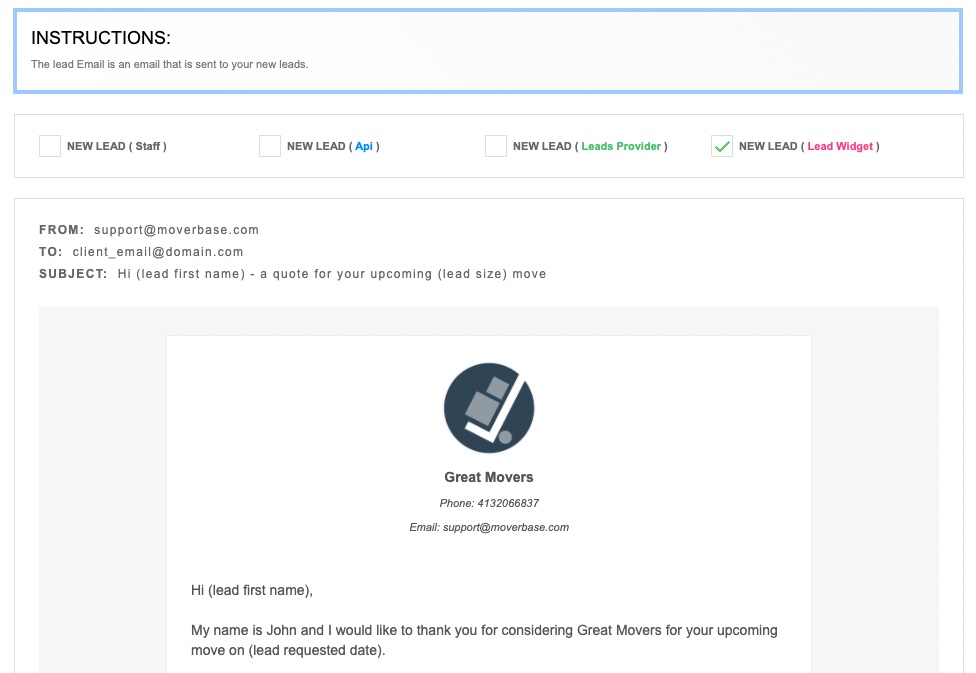 Converts a new lead into a customer fast: Don't sleep on your leads, be the first company that responds
Saves time: Let your staff focus on more important tasks
Customize your lead experience: We allow you to customize your emails depending on how the lead finds out about your services, via your website, leads provider, by word of mouth, etc.