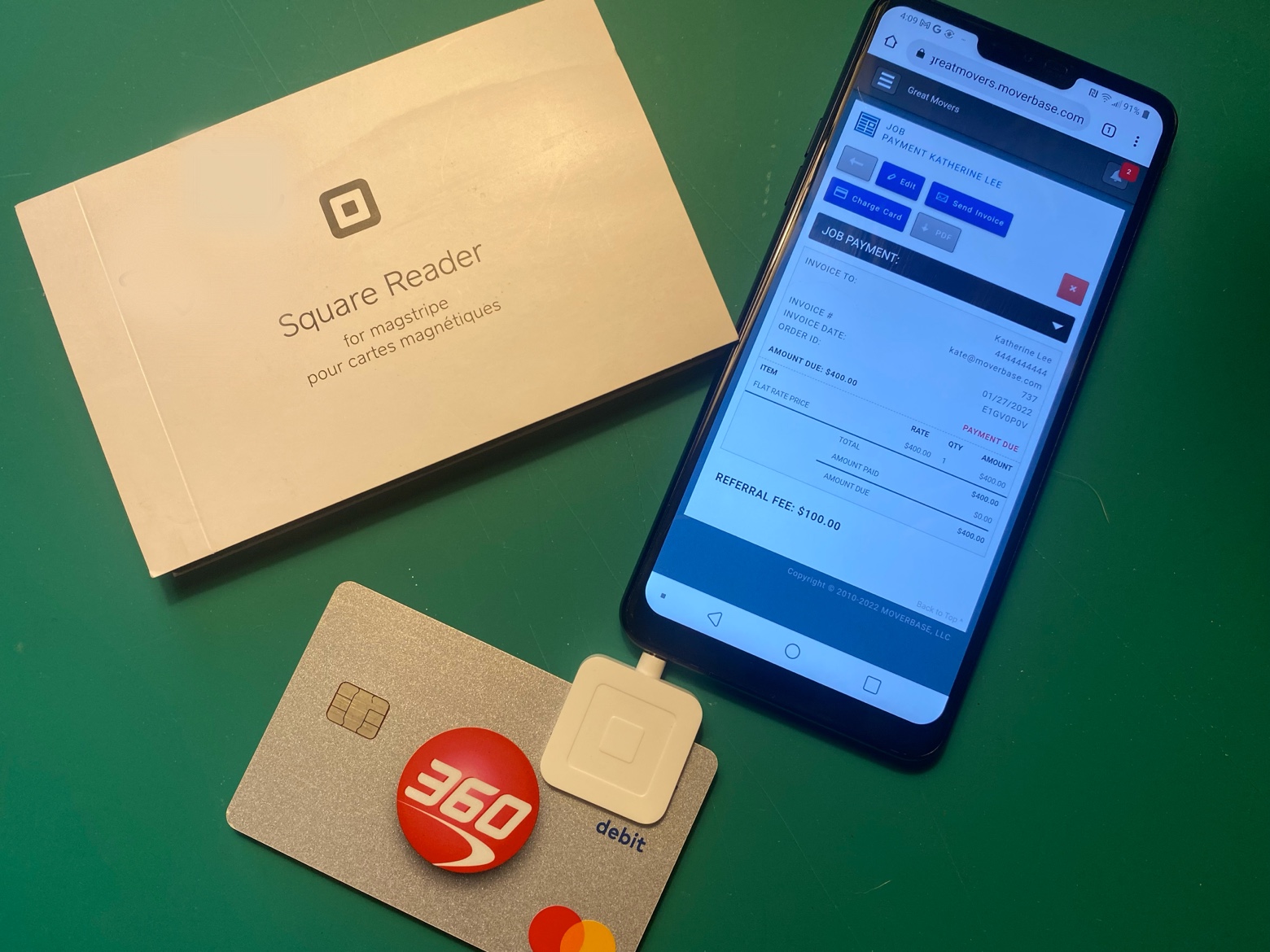 Square Payments aka Square is the largest point of sale credit card swiping and payment solution for Movers. Moverbase is the best Moving CRM on Earth. You can seamlessly manage your moves using Moverbase and process all payments in person and online using Square. Moverbase + Square allows you to accept all major credit cards, including Visa, MasterCard, American Express, Discover, JCB, UnionPay as well as Apple pay, Google pay! The Moverbase Square integration takes care of synchronizing the Invoicing and Payments automatically.
How can you use Square with Moverbase? If you equip your office and all your Moving Teams with Square card readers, you can easily make on the job with Square's magstripe and contactless chip card readers. You can even get your first magstripe card reader for free! Integrate Square seamlessly with Moverbase using iPhone and Android phones and tablets to make on the job payments a piece of cake.
1. Easy Integration: All you need is your Moverbase account, a Square account, the Square app, and a card reader.
2. Online Deposits: Take deposits in advance, even save customer information to your Square account
3. Swipe, Tap or Insert Cards: No more calling in credit cards, simply use the card reader and done!
4. Payment Confirmation: Invoices and receipts are automatically shared with customers via email with every transaction.
5. Record Keeping: Any payments made via Square will be logged on the Moverbase software.
6. Paperless: Look smooth and feel good about saving trees.

For more information on Moverbase's integration with Square check out our Knowledge Base!