Go Paperless with Document Digitization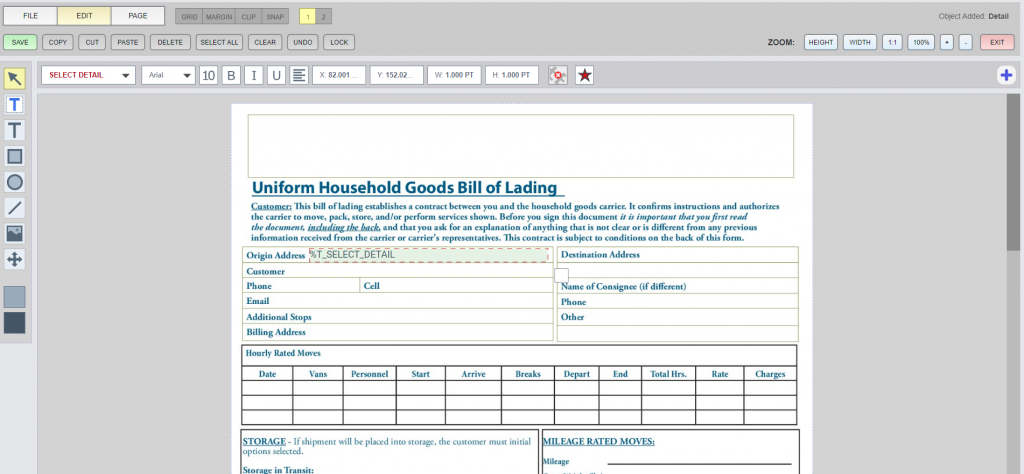 Now, more than ever, paper is becoming a thing of the past.
What if you could digitize the following documents:
Bill of Lading
Sign in Sheets
Sign out sheets
Claims Forms
Inventory Worksheets
Checklists
Supplies Sheets
Customer agreements
Insurance forms
Rules of the Road
Order For Service
Schedule Proposal
Credit Card Authorization Form
Interstate & Military
Warehouse & Storage
IRS Form 3903 – Tax deduction for Work relocation
High Value Inventory
Customer's Declaration of Value
Make This Your Finest Move Ever!
Your Rights and Responsibilities When You Move
Dispute Settlement
Moverbase allows you to upload any document your moving company uses. Our Files feature has many different functions that allow for auto fill and text tools. You can easily preset your document to auto fill and customer or job information you need.
Now, before you go on any job, it take seconds to have your documents prefilled and ready for your customers.
Auto fill details: Use the select detail option to auto fill lines easily with pre-selected filling criteria.
Add images: Add logos and other images easy with the add image option.
Add text boxes: Text boxes are helpful for lines that will contain varied information.
Share digitized documents: Easily share job specific documents with customers via email.
Make a custom document: Making a custom document is easy and Moverbase provides you with instructions to make lines, grids, boxes, texts, and add images.
Edit on the job: With the Moverbase app and an android device, you can edit document information on the spot.
To learn more about digitizing your documents with Files, watch this informational video.