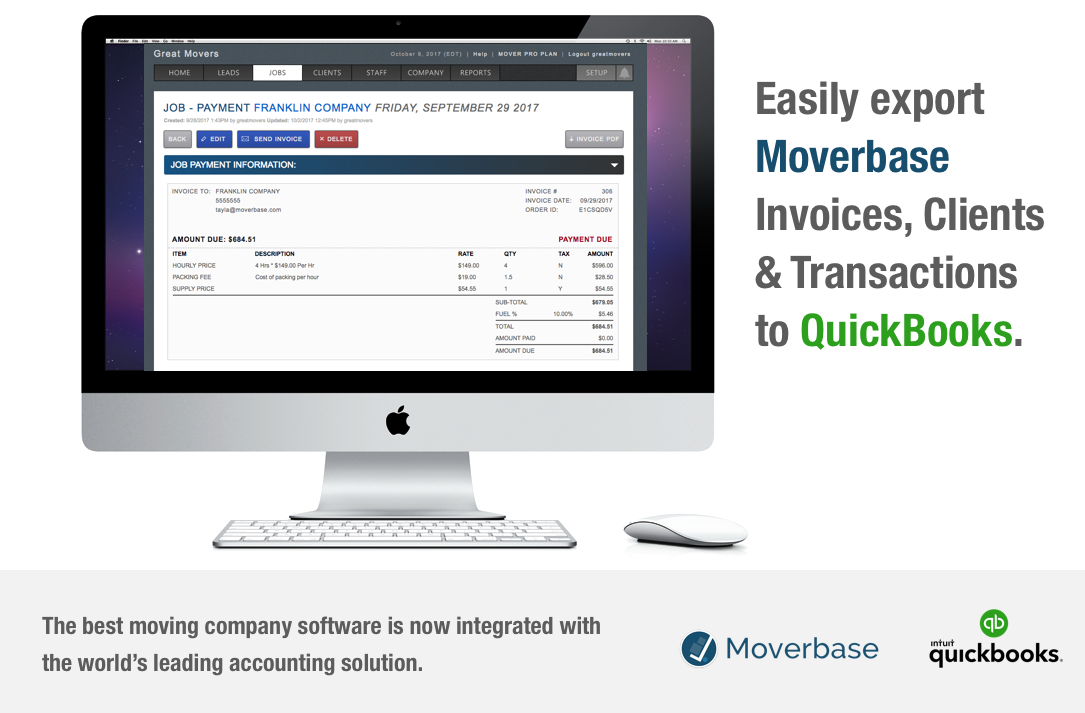 Happy Mover, meet Happy Accountant
Your accountant will love this feature. Being able to export all your invoices and transactions from Moverbase to QuickBooks means less double entry, less time spent importing and correcting imports, less costs related to reconciling the accounts.
10 Reasons to Integrate Moverbase & QuickBooks
All your invoices and transactions are captured
Export monthly, quarterly or annually
Each line item is exported as Service Account or Sales Account entries
Refunds and Payments are also exported
Clients names are exported
No technical knowledge is needed for this integration
Your accountant will save hundreds of hours
A detailed report of each export is provided
Initiate an export and get notified when its complete
QuickBooks presents a perfect backup of your Moverbase transactions.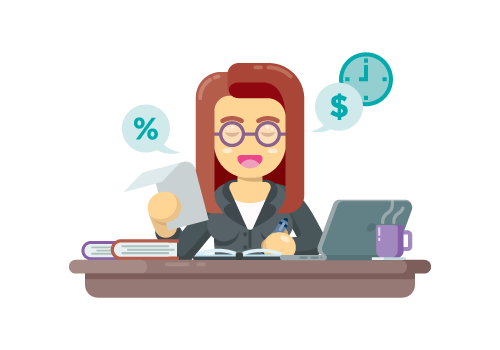 How to Integrate
In order to connect to QuickBooks, you will need to log into your Moverbase Account as the Owner, visit SETUP, then Integrations, and finally QuickBooks. There are detailed instructions here.
Need Help with Integration?
Got any questions regarding how to connect with QuickBooks, and the benefits, feel free to schedule a QuickBooks + Moverbase training. Should take just a few minutes. Remember, you need paying Movebase, and an active QuickBooks Online account.